FIV Center Madrid provides state-of-the-art, comprehensive fertility treatments and reproductive solutions to patients struggling with infertility. The clinic offers the most experienced fertility doctors in Spain with both basic and advanced assisted reproductive technology for female and male couples.
Fertility treatments range from IUI, IVF fertilization, IUI, assisted hatching, and embryo freezing. The center is recognised as an accredited practice by the Department of Health for the Community of Madrid, the National Ministry of Health and the Spanish Society of Fertility. The clinic's advanced and equipped laboratory is also certified and accredited by the European Society of Reproduction.
Top Fertility Care in Spain
Fertility doctors at FIV Center Madrid understand that having a family is the ultimate goal of your emotional journey to getting pregnant. Therefore, the clinic assembled the best team, breakthrough laboratory and best-practice reproductive technology to help you achieve a successful pregnancy.
The clinical facilities available onsite are modern and use the latest in cutting-edge equipment. The clinic was designed to create a relaxed environment for couples as they embark on their IVF journey.
The team of fertility experts are well-trained in all aspects of IVF procedures, particularly egg donation in Madrid.
Madrid is a dynamic destination for assisted reproductive treatments and health care tourism, recognized for its advanced scientific research and affordable medical facilities on par with EU standards.
Contact clinic and get a free quote
Reviews
I would highly recommend Fiv Center. Their communication was excellent from start to finish, all questions were answered quickly. They were professional, kind and reassuring throughout, and all staff spoke good English. I wouldn't hesitate to return in the future.

Thank you Dr. Caballero to have made my dream come true. You and your professional team brought the happiness to our life. It´s a baby girl! No words can describe how thankful I am.

I wish to say thank you to Dr Caballero and his team. Naomi especially has always been so professional and helpful. We had our first treatment (egg donor) in 2015 and we are now blessed with an amazing little girl. We are currently working towards another treatment which we hope will be successful. Dr Caballero has already made the impossible, possible for us.

I had a wonderful experience at Fiv Center Madrid with Dr Caballero and his team! My husband and I got to find out about Fiv Center Madrid on the internet after some failed attempts at fertility treatments and a miscarriage. From the warm reception we received at the hospital to the great care and professionalism from Dr Caballero and his team throughout our treatment, we knew we were at the right place. Our dreams finally came through in the form of two beautiful daughters. I would highly recommend this hospital to anyone seeking fertility treatment.

Mi sono trovata benissimo con il Fiv Center sia a livello umano che professionale. Sono stata seguita passo passo fin dai primi momenti e fino al momento "finale". Li ringrazio sia per l esito estremamente positivo, nel mio caso, e sia per non avermi fatto sentire sola in una situazione così delicata.

My husband and I chose FIV Center Madrid for our 1st experience with IVF treatment. We have been very pleased with the professionalism, care and attention they provided. Dr Caballero and his team were always available to answer our questions, e-mails, Skype calls... We felt well take care of.

I can only express 100% positive comments about FIV. The whole treatment process was fantastic. From the initial first consultation to the end, you are in the excellent, safe, efficient and dedicated hands of Dr Caballero and his team. They made a very daunting, emotional experience, into a calming and relaxed one. Also, travelling from the UK did not cause any issues and being able to communicate with Naomi made everything very easy for travel logistics. The clinic is welcoming, bright, modern and clean. The walls display subtle photos of babies and families, which helps to give you a warming and optimistic feeling. Myself and my partner have complete gratitude to FIV, Madrid. We were successful and had a baby boy, who is now 2 years old. I would have no hesitation in recommending FIV Madrid, as the service provided was, by far, better than the treatment I received in the UK. You are treated with respect and dignity, rather than feeling like you are just another number on the conveyor belt. Thank you again

To anyone considering using donor eggs to have a child, I would highly recommend using FIV Centre Madrid. It takes courage to make this decision and you want to feel that you are in the most capable hands when you have been given this gift, we found this to be so at FIV Centre Madrid. All the staff we encountered both before and while we underwent treatment from Naomi our friendly and helpful liaison administrator, through to Dr Caballero made us feel relaxed and at ease. Our questions were answered promptly, and the advice given before we left Australia very thorough. This thoroughness reassured us that we had made the right decision both in choosing to use a donor and our choice of clinic. The clinic is very modern and well-equipped, located just a short train journey from beautiful Madrid. And for us travelling from Australia, it was certainly a joy to have our treatment and take an amazing holiday in Spain. Follow-up from the clinic was very supportiv Thanks to FIV Centre Madrid and our generous donor my husband and have our precious son, who is now 2.

I found FIV Madrid to be very professional, caring and efficient; they were great at communicating via email and Skype before my treatment, and carried on the excellent service afterwards. The clinic is modern and luxurious; more like a smart office than a hospital environment, which was very different to my experience in the UK! The staff were also very helpful when I was organizing travel to Madrid with hotel suggestions and local info. I would definitely recommend them to anyone considering treatment in Spain.

It was great experience to meet up with the Dr. And staff there. Very calm and systemized procedure. Very clear information are given to the clients.

Very good. Well informed by doctor and clinic. Pregnancy lasted 6-7 weeks then miscarried. Will visit the clinic again later in the year.
Staff
Dr. José Luis Caballero
Medical Director
---
The clinic compasses a team of fertility experts specializing in all areas of reproductive treatments aiming to provide patients with the highest pregnancy success rates.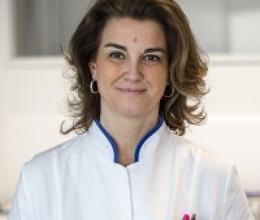 Dra. Gloria Villalaín
Fertility Specialist
---
The clinic compasses a team of fertility experts specializing in all areas of reproductive treatments aiming to provide patients with the highest pregnancy success rates.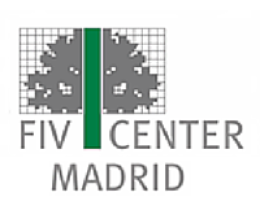 Dra. Encarna Mateos
Anesthetist
---
The clinic compasses a team of fertility experts specializing in all areas of reproductive treatments aiming to provide patients with the highest pregnancy success rates.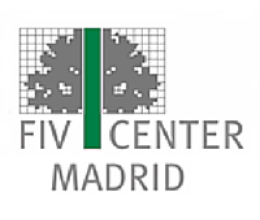 Dr. Enrique Álvarez
Urologist
---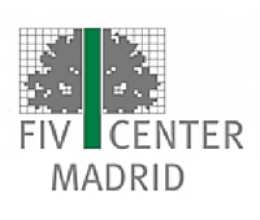 Laboratory Operations
Clinical Embryologist
---
Leading the embryology clinic, Antonio Raya and Inaki Solaguren, aiming to provide patients with the highest pregnancy success rates.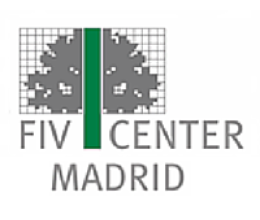 Naomi
International Patient Coordinator
---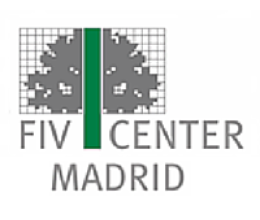 Narjis
International Patient Coordinator
---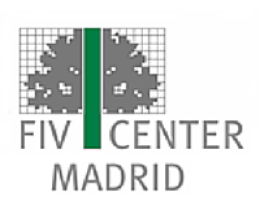 Stefania
International Patient Coordinator
---