HAVE YOU VISITED OUR VIDEO BLOG?
At our facilities we have incorporated the latest scientific advances, both in relation to bio-medical knowledge, technical or data processing, as in equipment equipped with the best and latest technology for the development of our work. For all this, FIV Marbella has established itself as one of the most advanced latest generation clinics in Europe.
In FIV Marbella we are convinced that the IVF laboratory is the engine of any assisted reproduction clinic. Therefore, we invest most of our resources to constantly improve the equipment of our laboratories to increase the percentage of probability of success of our patients.
Discover now how we can help you
In Vitro Fertilization (IVF) is characterized by the union of an egg and a sperm (fertilization) is performed in the laboratory, i.e. outside of the womb. This technique requires ovarian stimulation using gonadotropins subcutaneously and ultrasound monitoring. Analytical control of the estradiol hormone is always required to assess egg maturity. Ideally 8-10 mature eggs will be retrieved for a good chance of success.
After a period of about twelve days of treatment, the mature eggs are retrieved and taken into the laboratory. The egg collection will be performed in an operating theatre; the patient will be sedated, and it is performed inserting an ultrasound probe and a fine needle to collect the eggs from the follicles. This process usually takes 10-15 minutes. After which, the patient is discharged and a rest of 24-48 hours is recommended.
Once in the laboratory, the obtained eggs can be inseminated with partner's sperm or donor sperm, either conventionally, i.e. putting each egg in a dish along with several thousand sperm and waiting 24 hours until fertilization occurs, or fertilizing each egg using ICSI, a technique that involves injecting an individual sperm through a micropipette into each egg under a special microscope. Currently, some centers have a new microscope that allows this technique to be performed with much higher magnification, being much more precise in the selection and injection of sperm, it is called IMSI.
Once the egg and sperm are fertilized, it is now called an embryo which is left to grow in special culture media, following a rigorous process of observation of their morphology and cell number. Not all embryos develop normally, some stop growing (cell block) and must be discarded. The new TIME-LAPSE multi-chamber incubator allows videos of the development of the embryos that it houses inside to improve their follow-up from fertilization to transfer to the woman's uterus. In addition, patients are given a video of the development of their embryos.
In FIV Marbella, all embryos are left to grow up to six days (blastocyst stage) in order to select more rigorously their morphology and decide which are most likely to implant in the uterus of the patient after Embryo Transfer and which are susceptible for freezing (Embryo Vitrification). Whether on day 3 or day 6, the embryo transfer is performed in the same way. One or two embryos are deposited into the uterus through a special tube (catheter). It is a simple and painless procedure, which is performed on an outpatient basis and afterwards the patient is recommended to rest for 24-48 hours.
On the day of transfer, remaining viable embryos are frozen using a vitrification process, for future transfer in a subsequent cycle without the need of ovarian stimulation and egg collection.
Why Choose FIV Marbella
1. Because we have the tools to deal with all types of infertility problems, from the simple and natural treatments to the most complex and advanced, pioneering in Spain to fulfill your dream of motherhood.
2. Our philosophy is based on clarity, simplicity and humanity to give the best service, not only therapeutically but also personally. We understand the difficulties for a woman or couple to decide to have a child, so we maintain a direct and personal contact with our patients throughout their treatment to achieve the desired pregnancy.
3. In our FIV Mabella we have technology and equipment unique in Spain and other European countries. This technology and our protocols come from the hand of our clinical director Enrique Criado Scholz, who has implemented the best techniques based on his extensive career as a clinical embryologist not only in Spain and Italy but in America too, from where he has imported protocols that make us different.
4. It is the fusion of the technology we offer, our highly qualified staff, the protocols we follow in the laboratory and our humane treatment that gives us the confidence to live up to and offer you the treatment you need.
Success Rates at FIV Marbella
Choosing an assisted reproduction centre in which to entrust your reproductive project is one of the most important decisions for someone who is looking to have a baby. At FIV Marbella we have clinical results above the average of the Spanish Fertility Society, as seen in our latest success rates*, validated and verified by an external consultant. These figures are the result of all couples and women who have placed their hopes in our centre and have seen their wishes to have a child fulfilled.
It is the fusion of the best technological equipment offered by FIV Marbella, the highly qualified personnel and our meticulous laboratory protocols that allow these rates to maintain an upward trajectory year after year. Few clinics have laboratory protocols as strict as those of FIV Marbella, imported from the best clinics in the United States by our director Enrique Criado Scholz and adapted to obtain optimal results. Thanks to these protocols, it is possible to take full advantage of the latest generation equipment available in our three laboratories (IVF, Andrology and R & D): time lapse, incubators of low oxygen concentration... All visible to the patient thanks to their glass walls; because at FIV Marbella we are transparent, and we want our patients to feel that way.
FIV Marbella Techniques
AI Artificial Insemination using partner's sperm
This technique consists in depositing a partners sperm sample, previously processed, into the uterine cavity. This is the easiest technique of the assisted reproduction techniques. The patients ovulation must be monitored by administering medication.
Prolonged culture to Blastocyst stage
This is an extended culture of embryos to blastocyst stage which occurs around the fifth day of development. The objective of this treatment is to aid us in selecting the embryos with the greatest implantation potential, exponentially increasing the chance of pregnancy. An additional advantage of cultivation to blastocyst is the synchronization of this embryonic stage and the receptive endometrium, in a natural cycle, it is a blastocyst that reaches the endometrium and implants.
IVF / ICSI + Partner's sperm
IVF is the process by which the female (eggs) and male (partner's sperm) gametes are put into contact for fertilization to take place outside the woman's body. For this egg retrieval by ovarian follicular aspiration and semen sample preparation for capacitation are required. This technique can be carried out by conventional IVF or ICSI.
Egg freezing
This is a technique that is on the rise in recent years. Vitrification of oocytes is a fast freezing procedure with optimum results. In recent years, the incorporation of women to university and working life, has delayed childbearing. For this and other reasons, motherhood is postponed until it becomes difficult to conceive with their own eggs. Therefore, this technique offers the possibility for young women to preserve their eggs for future use. Women who have to receive radiotherapy or chemotherapy who wish to become mothers can also benefits from this technique, as it is advisable to preserve their eggs for future use prior to receiving their treatment.
Egg donation + partner's sperm
In Vitro Fertilization by which embryos are created by fertilizing donor oocytes with partner's or other donor's sperm. The recipients womb lining is prepared to receive the embryos.
Low cost Egg donation: mini cycle
It consists in receiving a sufficient amount of eggs, previously donated and vitrified for their later fertilization in the IVF laboratory. The resulting embryos are transferred to the recipient patient. The limited number of donated oocytes (around 3) reduces the number of remaining embryos for freezing, but allows to reduce treatment costs considerable for patients, reducing time frames at the same time, maintaining maximum quality standards for a fresh transfer of optimal quality embryos.
PGD
Technique which consists in biopsy and analysis of the IVF achieved embryo's DNA, to determine the genetic characteristics to then choose the suitable embryos for transfer.
ROPA Method
Novel assisted reproduction technique for couples formed by two women. One of them is subjected to an ovarian stimulation and the other is the egg recipient whom will carry the future baby. Therefore, both are active parts of the process.
Committed to Quality
In FIV Marbella we work with very high quality standards. We offer cutting edge technology and equipment, pioneer in Spain, at the forefront of all assisted reproduction techniques (egg donation, donor semen, embryo adoption, PGD, vitrification, etc.). We guarantee the application of the most appropriate technique for each case.
We offer our patients all our technological and scientific resources. Our laboratory is located in the surgical area of the clinic, with direct access to the operating theatre in a highly sterile environment. We have trained biologists in the field of assisted reproduction who are experienced in all assisted reproduction techniques.
We believe that communication is essential for success therefore our international department will assist our patients in all their visits to the centre, both for consultations and treatment. We want to ensure a full understanding of everything related to each patients treatment (controls, medication, analysis, prices).
In FIV Marbella we commit to accurately monitor the entire process of our patient's preparation, our specialists will ensure an excellent coordination with our patient's specialists. We will maintain a close relationship allowing us to care for every detail and resolve any doubts that may arise in our patients during this period.
Contact clinic and get a free quote
Reviews
La mejor clínica de reproducción asistida ellos an echo mis sueños realidad hoy tengo mi hijo con 8 meses y soy muy afortunada me siento muy feliz y agradecida a todo el equipo de la clínica que me an dado la oportunidad de ser madre muchísimas gracias

Fiv marbella es un lugar maravilloso. 3.5 años intentando cumplir nuestro sueño de ser padres y ahora estoy esperando el nacimiento de mi hijo. Muchisimas gracias a todo el personal de fiv por vuestra profesionalidad, vuestro cariño y por hacer realidad nuestro sueño de ser padres.

Very professional but also friendly and made to feel at ease. Quickly gained faith and reassurance in the team. Contact and updates excellent throughout. This is my first cycle with FIV ( had 3 cycles with another clinic in Spain ) and am ecstatic & please that I am finally pregnant. Had 2 blastocysts transferred and hCG levels at 21 days post fertilisation are nearly 4000. Very pleased with FIV Marbella. They did me a prescription for patches and pessaries which were easily obtainable from the pharmacy nearby. Had a wonderful holiday too so a fantastic all round experience !

The clinic was absolutely fabulous. the friendliness of all the staff was wonderful. all emails were answered very quickly, and michelle woods is a fantastic co-ordinator. the procedures was painless and the cleanliness, hygiene and protocols for your care are the second to none. the uk could learn a lot about procedures, cleanliness and hygiene. the other thing that impressed me was the use of ultrasound to make sure embryos went to the right place - again the uk could learn a lot! unfortunately, the treatment didnt work this time, but i have no hesitation in recommending FIVmarbella to others and would love to go back for more treatment, when finances allow

My wife and I have used this Clinic with the outmost satisfaction, Staff at the Clinic is highly motivated and very professional but also very friendly towards you. I can highly recommend this Clinic over other , language is no problem at all.

Excellent care, very efficient, friendly and professional. All arranged in English, and communication was always answered promptly and clearly. Facilities clean, modern and well equipped. I felt totally safe there as a patient and would definitely recommend this clinic to others. PS - it worked.
Staff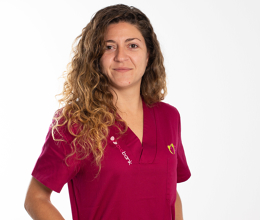 Cristina Gonzalez
Embryologist
---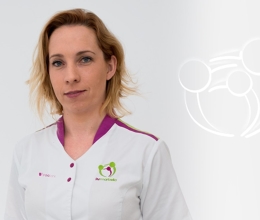 Lindsay
International Department
---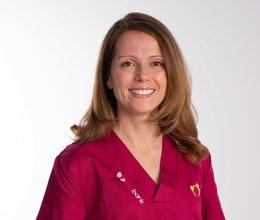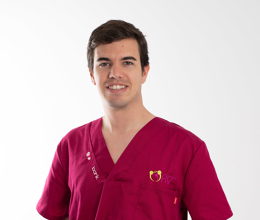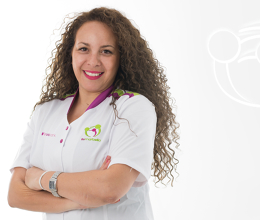 Kaoutar
International Department
---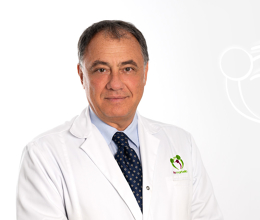 Dr. Antonio Scotto di Frega
Gynecologist responsible international department
---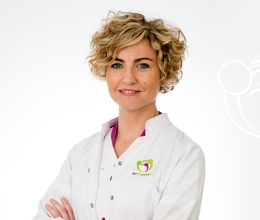 Ana Yus
Embryologist and Patient Coordinator
---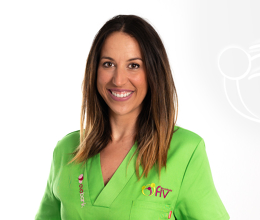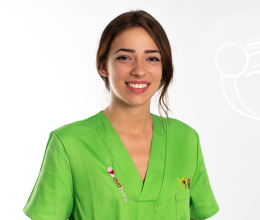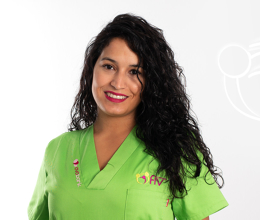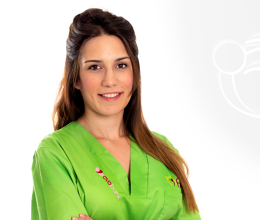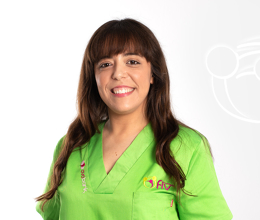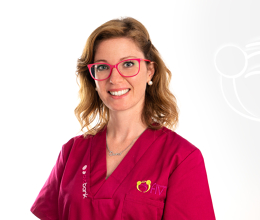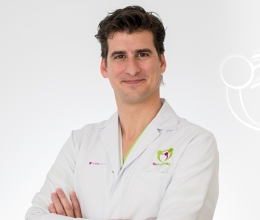 Enrique Criado Scholz
Director
---
His experience as laboratory design advisor in several clinics has demonstrated that "the engine of the clinic" (the IVF laboratory) has to be built with appropriate materials, air filtration and positive pressure allowing to work in sterile conditions, necessary for optimum results.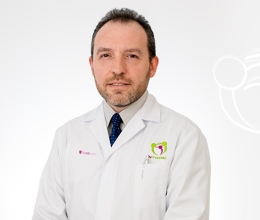 Dr. Daniel Sosa
Medical Director
---
Dr. Sosa strives to make patients' dreams a reality through continuous innovation and research into the most advanced IVF treatment techniques and technologies available.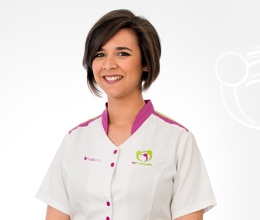 Adelaida Gonzalez
Italian Patient Coordinator/Fertility Nurse
---
Adelaida develops innovative care plan and other medical case management tools by participating in meetings. She is in charge of coordinating information between patient and doctor and resolving issues that could affect a clear communication.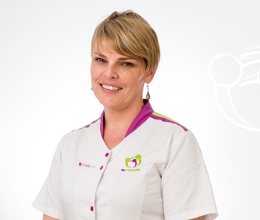 Michelle Wood
International Department
---
Native English, she has extensive experience in guidance and counseling of international IVF patients for assisted reproduction.