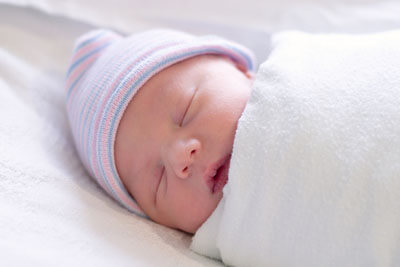 Mini-IVF treats infertility by combining low dose ovarian stimulation with the latest advances in human embryology. Mini IVF or minimal stimulation differs from natural Cycle IVF, using the minimal amount of oral medication to stimulate your ovaries, producing a maximum number of quality eggs in a single cycle.
Mini IVF in Spain offers simplicity.
Clinics in Spain offer a simple, more affordable protocol —and are renowned as global experts in minimal stimulation treatment. It is a resourcefully regarded and completely different approach to IVF, that saves patients complex treatments and high costs associated with more conventional IVF protocols. The cost reduction stems from the condensed dose of gonadotropins and the existence of fewer embryos which can reduce the variable costs of IVF lab fees.
Advantages of Mini IVF in Spain
The benefit of Mini IVF is a shorter treatment cycle, with less discomfort, less risk of side effects and very effective results. With residents in the UK and France encountering an increasing lack of world class facilities, specifically infertility diagnosis and treatment, clinics in Spain are readily available to help you build a family.
Good Candidates for Mini-IVF
Mini IVF is increasingly used to reduce health risks and discomfort caused by ovarian hyper-stimulation (OHSS) and to reduce the high cost of medications in conventional IVF protocols.
Good candidates for Mini IVF are women with higher FSH (follicle stimulating hormone) levels and women in their late thirties or forties.
Patients from the UK with very good ovarian reserve (who will produce a good number of eggs in response to even low amounts of stimulation) and with very low ovarian reserve (who will produce a low egg number even with high stimulation) are progressively taking advantage of Mini IVF in Spain.
Mini IVF is an increasingly popular alternative for women who wish to minimise costs as well as their exposure to needles, hormones, or anesthesia.
Risks and Side Effects of Mini IVF
While Mini IVF comes with significantly lower risks and fewer side effects than conventional IVF, any prescribed medications may have side effects and can pose a slight risk.
Clinics in Spain use very gentle ovarian stimulation to further minimise side-effects. Mini IVF greatly decreases the risk of a multiple pregnancy.
Understanding Your Role – Recovery from Mini IVF
IVF experts in Spain who perform Mini IVF contest that the procedure is minimally invasive, with virtually no recovery time. With the assistance of fewer fertility drugs, Mini IVF in Spain is not accompanied by side effects.
Get a FREE quote for Mini IVF
Once you click the button you will receive your quote in your email within a few minutes and we will never spam you.