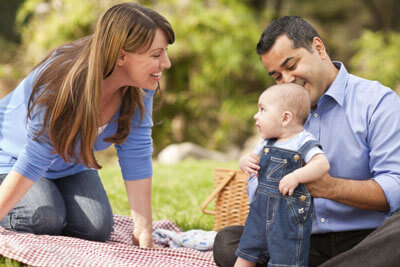 Tandem IVF allows a woman with female infertility factors the opportunity of using her own eggs for pregnancy alongside donated healthy eggs. A tandem cycle essentially incorporates a reserve plan from an egg donor in case the patient's natural eggs are not effective.
In tandem IVF Cycle Spain, women do not need to take as high of a dose of medication because the goal is not to extract a high quantity of eggs.  With attractively low costs for Tandem IVF Cycle, Spain has developed as one the most economical fertility destinations in the world.
Many women struggle with the decision to use donor eggs, with advanced tandem IVF Cycle Spain, your own eggs and donor eggs guarantee healthy embryos, even if your own eggs fail.
Tandem IVF Cycle is not active in many clinics around the globe; however Spain delivers a grand opportunity of giving you the option of which embryos to transfer.
Good Candidates for Tandem IVF Cycle
A Tandem IVF Cycle is a well suited option for women over 38 with higher FSH levels and is a good fit for women who have poor egg quality or a low ovarian reserve.
Poor responders also find relief from the Tandem IVF Cycle.
Tandem IVF Cycle Procedure
Tandem IVF cycle enlists only a few quality eggs. Eggs are removed from the intended mother and donated eggs from an egg donor are placed alongside the aspirated eggs. Patients may choose their own ratio between the number of their natural eggs and the number of donated eggs used. Infertility specialists combine the eggs with sperm for fertilization.
If a patient's natural egg advances into a healthy embryo, the doctors will transfer that embryo. If needed, the patient has the alternative of using the donated eggs. This prevents couples from the expenditure of another IVF cycle.
Get a FREE quote for Tandem IVF Cycle
Once you click the button you will receive your quote in your email within a few minutes and we will never spam you.